Supporting your MPS II journey
ELAPRASE should be administered by a qualified healthcare professional, with appropriate emergency medical support readily available.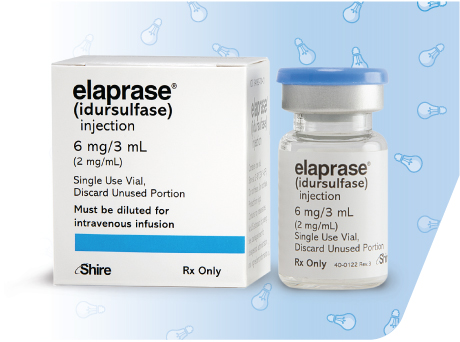 Where permitted by local healthcare and reimbursement policy, home infusion of ELAPRASE may be possible. When a doctor has determined that home infusion is appropriate, the doctor should ensure that patients and caregivers understand all relevant storage and handling instructions that may apply in a home infusion setting.
ELAPRASE requires special storage conditions. Important ELAPRASE storage and handling instructions include:*
ELAPRASE is stored in single-use vials, and the carton containing the ELAPRASE vials should be stored in a refrigerator at 36 °F to 46 °F (2 °C to 8 °C) to protect it from light. Do not freeze ELAPRASE.
ELAPRASE vials are single use. Any unused product or waste material should be discarded and disposed of in accordance with local requirements.
Keep ELAPRASE and all medicines out of the reach of children.
Do not shake ELAPRASE.
Do not use ELAPRASE after the expiration date on the vial.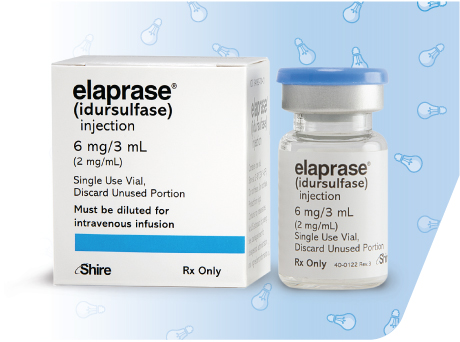 ELAPRASE does not contain preservatives; therefore, after dilution with saline, the diluted solution should be used immediately. If immediate use is not possible, the diluted solution should be stored refrigerated at 36 °F to 46 °F (2 °C to 8 °C) for up to 24 hours. Other than during infusion, do not store the diluted ELAPRASE solution at room temperature.
*Home infusion patients and caregivers should discuss
complete storage and handling conditions with their doctor.