Supporting your MPS II journey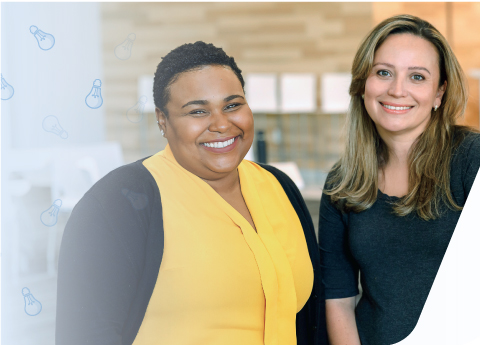 Joyce and Laura,
OnePath patient support managers
OnePath provides support for eligible Hunter syndrome patients and their families. If you and your doctor decide that ELAPRASE is right for you or your child, OnePath can help you set up your ELAPRASE therapy and provide you with information to help you locate a treatment center. OnePath can also help you coordinate your care and, if necessary, arrange delivery of ELAPRASE to the treatment center.
If you wish to sign up for OnePath product support services, you and your doctor may sign a OnePath Start Form (English|Español). You don't have to sign the Start Form to receive ELAPRASE therapy, but you will need to do so if you would like to receive OnePath product support services. After you and your doctor sign the form, your doctor will fax it to us and we'll handle the rest.
The OnePath patient support team is committed to providing personalized, one-on-one product support services to help you access the support and treatment you need.
MEET THE OnePath SUPPORT TEAM:
OnePath Patient Support Manager (PSM)
When you enroll in OnePath, your dedicated Patient Support Manager (PSM) will be your primary support contact and will help you with many aspects of your treatment. This includes navigating insurance coverage and changes, providing information about financial assistance options, working with your specialty pharmacy, help coordinating infusion services, and connecting you with additional resources.
OnePath Patient Access Manager (PAM)
Your Patient Access Manager (PAM) is located in your area and may help assist you through any potential insurance challenges or coverage issues. Your PAM can serve as a resource for complex reimbursement, financial, or other access-related issues.
OnePath Healthcare Educator (HCE)
Your Healthcare Educator (HCE) is a bilingual support member and can provide you with one-on-one health education. Your HCE can help you understand your condition and treatment as ordered by your physician and connect you with information on patient resources and OnePath personalized product services.
To learn more, simply call OnePath toll-free at 1-866-888-0660 or visit OnePath.com.
Read stories from other people with Hunter syndrome